I have issued proceedings in the High Court of Justice in London to set aside the 2012 Chris Cairns libel judgment on the ground of fraud, and to seek the return of all of the damages and costs which I paid following that judgement of over £2.4m. In light of the CPS case against Chris Cairns and Andrew Fitch-Holland, and the injunction which remains in place following the 2012 judgment, I will not be making any further comments until it is appropriate for me to do so.

LALIT MODI REACTS TO SC RULING ON MUDGAL REPORT
LALIT MODI ON TIMES NOW NEWSHOUR
LALIT MODI INTERVIEW ON CNN-IBN
LET TRUTH PREVAIL
N Srinivasan is at it again! This time openly lying and manipulating facts before the Honourable Supreme Court (SC) of India, which resumed its hearing on the IPL 2013 spot-fixing controversy on December 1. Still no one, and I repeat just no one, seems to be perturbed with this latest development. At this juncture, I am forced to ask, how long will this drama continue?
In the hearing, Srinivasan through his lawyer Kapil Sibal claimed that he acted strongly against Raj Kundra and Gurunath Meiyappan for violation of rules. Srinivasan, may I ask, what according to you is 'strong action'? Claiming that Guru is an enthusiast or that he was not a team owner? Or constituting a dummy probe panel with pliant members? Or holding his hand and seeing him off from your holiday home in Kodaikanal as he flew into Mumbai and was arrested?
Well, Mr. Srinivasan these may be termed as actions in your own court, but not in the eyes of the law of the land or in criminal jurisprudence. For as per BCCI's own rules, the anti-corruption code should have been applied on the erring parties, which never happened.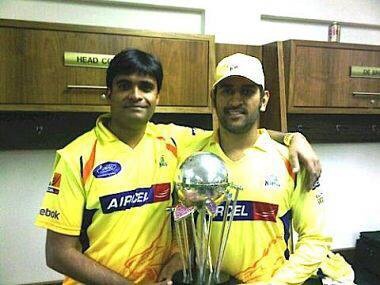 Its time for the Indian cricket stakeholders to wake up! How long will we as fans have to endure this? If you cannot see the writing on the wall, no one can. The state associations need to realise that they are being taken for a ride. Every time the SC assembles, we hear a new lie from the devil, in addition to the many fabricated stories he has already churned out.
Indian cricket has become a laughing stock for the entire cricketing fraternity. Yet, no one seems to be bothered or even ready to admit that there indeed is a need to set things in perspective. We are merely watching as mute spectators. All for the greed of one man to hang on to power!
Today, the apex court is questioning the IPL business model. The IPL was conceived and created by me after months of planning, years of research and a lot of hard work. Nothing pains my heart more than seeing the IPL model being questioned and being offered on a platter to the critics who have been naysayers about Indian cricket's big faith of leap.
Nevertheless, instead of addressing the issue of 'conflict of interest' as pointed out by the Honourable SC, Srinivasan is trying to drag others into this mess, created by him. Srinivasan argued that it was Sharad Pawar, who allowed him to own a team in the IPL. Well the question here is, would Srinivasan have kept quiet if Mr. Pawar had disallowed him?
For a moment even if you agree that is was indeed on Mr. Pawar's nod that Srinivasan went ahead and bought Chennai Super Kings, what has stopped him for the last four years to step aside, realising that there indeed is a 'conflict of interest'? When the world is questioning his right to own a team, should he not step aside voluntarily?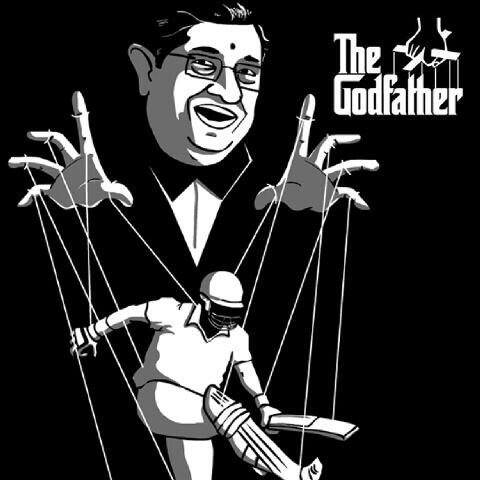 Well, I believe that would be too much to expect from a man who refuses to step aside even when the highest court in the land questions him. In the recent hearing, Srinivasan's lawyers claimed that his stake was down to 0.14% in India Cements. But earlier before the Justice Mudgal panel, India Cements claimed that Srinivasan's stake was about 29%. Check the shareholding pattern here.
So when was he saying the truth? We will never really know! Let's hope at the next hearing on December 8, the devil and his team of cohorts are exposed once and for all.
Indian cricket deserves better. Indian fans deserve better.

Follow my thoughts on the BCCI crisis through my Twitter account @lalitkmodi