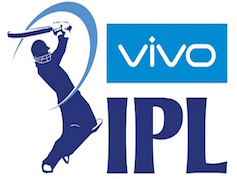 "We have had unprecedented interest in IPL... despite this being a World Cup year. The IPL has reached a mature stage today and advertisers like that because you know at the beginning of the tournament what your return on investment will be, because the ratings are fairly steady.
"This is the first time that two months before the start of the tournament we have sold out, which has never happened before," SPN India President Rohit Gupta told PTI.
The IPL will be played from April 9 to May 29 and two new franchises -- Rising Pune Supergiants and Gujarat Lions -- will be replacing the suspended Chennai Super Kings and Rajasthan Royals for a period of two years.
Gupta added that the company is looking at ad revenue growth of 15-20 per cent from IPL this year and has hiked its advertisement rate by 15 per cent.
IPL will be aired in Hindi on Sony MAX and Sony SIX. In addition, Sony SIX will carry Tamil, Telugu and Bengali language feeds.
Sony SIX HD as well as the Sony ESPN cluster of channels will air the English language feed.
A 10-second ad spot in IPL ranges from Rs 5.50 lakh to Rs 5.75 lakh on standard definition channels, while for HD channels it ranges from Rs 1.50 lakh to Rs 1.75 lakh.
"This year, the number of advertisers will be less as each advertiser will be taking a larger share, which is good for us as there will be less clutter. We have around 35-40 brands this year. We had around 45-50 brands last year," he said.
SPN has rolled out a new campaign for IPL this year, titled 'Ek India Happywala'.
Chief Executive Officer N P Singh said, "We want to take 'Ek India Happywala' beyond IPL and have therefore decided to use it as a broad umbrella under which we will do our corporate social responsibility and other initiatives."